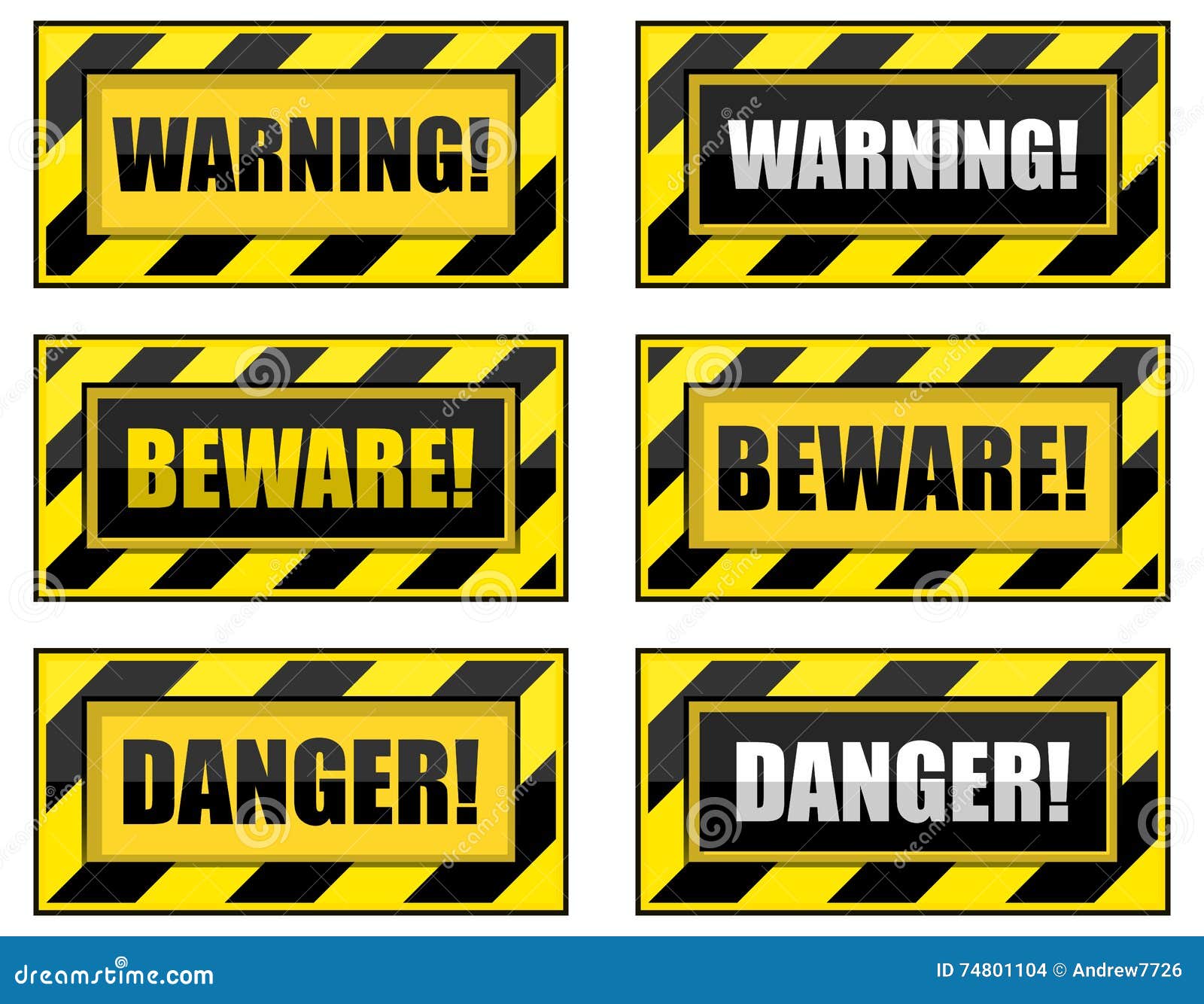 By James Fire
In Mark's Gospel, chapter 8, the LORD Jesus fed four thousand hungry souls by miraculously multiplying some bread and fish. He did the same thing earlier in His ministry and fed 5000 (

MATT 14:21

).
After feeding the multitude in Mark's account, the Pharisees approached Him and sought a miraculous sign from heaven, for which He rebukes them (having already performed this incredible miracle which they just witnessed).
He and His disciples then leave them all, and get into a boat to depart to the other side of the sea of Galilee. While in the boat, the LORD charged them:
MARK 8:15
15 . . . saying, 'Take heed, beware of the leaven of the Pharisees, and of the leaven of Herod'

.
The disciples however misunderstand the LORD's meaning, thinking that it was because they had forgotten to bring bread, that He said this.
The LORD then rebukes them for their hard hearts and reminds them of the power He possesses to miraculously produce bread – and in Matthew's Gospel, it's recorded that the disciples then understood what He meant:
MATTHEW 16:12
Then they understood how that he bade them not beware of the leaven of bread, but of the doctrine of the Pharisees and of the Sadducees

.
The Pharisee's doctrine consisted largely in the demonstration of miraculous power. Earlier in Matthew's Gospel, in chapter 15 the LORD says,
MATTHEW 15:8-9
8 This people draweth nigh unto me with their mouth, and honoureth me with their lips; but their heart is far from me. 9 But in vain they do worship me, teaching for doctrines the commandments of men

.
Note that – not the doctrine of God, as found in the Word, but the doctrines of men – based on their own thinking and philosophy . . .
Today, we know leaven by the name "yeast" – it is a fungus that feeds on sugars and carbohydrates and grows very rapidly*, especially in dark, warm conditions.
I used to work for Pizza Hut, and I would produce batches of dough and buckets of pizza sauce – we would prepare these with specially marked spatulas. We would mix water with yeast using specific spatulas, and mix tomato sauce with water with other spatulas. We would NEVER use the one type of spatula for anything other than what it's intended for.
One time I took a spatula to mix a bucket of pizza sauce – it was one that was used for mixing yeast. But it had just been washed in steaming hot water from the dishwasher, so I thought it would be OK.
I finished making the five-gallon bucket of sauce, labeled it with the day's date and placed it in a walk-in refrigerator.
The very next day, I pulled that bucket out to place some of the pizza sauce in the make table where we would make the pizzas, and it was bubbling and rancid. In less than 24 hours perhaps a single small grain of yeast that survived the steaming hot water was introduced into a 5-gallon bucket of sauce and fermented the entire thing!
The growth of yeast can be inhibited, or arrested altogether by salt. If enough salt is added, the yeast can even be killed. Extremes in temperature can also arrest the growth of yeast. Yeast infections (candida) that afflict people (me included) are very difficult to get rid of, once it sets into the intestinal tract.
In the Old Testament, there is much we read about yeast, such as in

EXODUS 12

God gave instruction to Israel to purge their homes of all leaven. To search every corner and crevice and sweep it out of the house. They were to do this once a day, each day for seven days. Anyone found eating bread with leaven in it "shall be cut off from the congregation of Israel" (

EXOD 12:19

). THAT is how serious God took this matter!


Leaven represents the (false) doctrines of men – leaders of religion or philosophy and teachers of any belief system (Islam, Talmudic Judaism, Hinduism, Mormonism, Word-Faith teaching, Occult and Eastern philosophy) that are not in agreement to the doctrine of God's Word.
False doctrine also comes through demonic spirits; such false doctrines will increase rapidly and flourish during the apostasy which we are witnessing today. This spiritual and wicked leaven has almost entirely permeated all of today's churches (

MATT 13:33

).
1 TIMOTHY 4:1
Now the Spirit speaketh expressly, that in the latter times some shall depart from the faith

[the doctrine of God's Word]

giving heed to seducing spirits, and doctrines of devils

;


Leaven is also a representation for pride – during the process of dough being leavened, what happens? The dough rises, expands, and gets puffed up. Rising dough by the process of leaven is in all actuality a form of corruption.
There are many verses that address pride, that is being "puffed up"
1 CORINTHIANS 4:6
And these things, brethren, I have in a figure transferred to myself and to Apollos for your sakes; that ye might learn in us not to think of men above that which is written, that no one of you be puffed up for one against another.
1 CORINTHIANS 13:4
Love suffers long, and is kind; love envies not; loves vaunts not itself, is not puffed up

,


Leaven is also a presentation for sin in general:
There was a young man who was committing incest with his step-mother in the Corinthian church, and the apostle Paul soundly rebukes the church for not addressing this matter:
1 CORINTHIANS 5:2,6-8
2 And ye are puffed up, and have not rather mourned, that he that hath done this deed* might be taken away from among you.
6 Your glorying is not good. Know ye not that a little leaven
leaveneth the whole lump? 7 Purge out therefore the old leaven, that ye may be a new lump, as ye are unleavened. For even Christ our passover is sacrificed for us:
8 Therefore let us keep the feast, not with old leaven, neither with the leaven of malice and wickedness; but with the unleavened bread of sincerity and truth

.
*[in context this is referring to this sin of incest]
Any time a person commits a sin – it doesn't matter what the sin is, when you get right down to the very core issue – it is pride. We sin, because in our pride, we believe we are entitled to have . . . (fill in the blank), regardless of what God may think. When we commit a sin – we are essentially saying, as Lucifer said in his own pride (

ISAIAH 14:13-14

): "Not THY will O Lord, but MY will be done."
Resisting the devil, resisting pride, resisting sin means humbling ourselves (that is, submitting under and surrendering our will) before the LORD and seeking His mercy and grace to help us in times of such temptation by His all-empowering grace:
JAMES 4:6-8
6 But he giveth more grace. Wherefore he saith, God resisteth the proud, but giveth grace unto the humble. 7 Submit yourselves therefore to God. Resist the devil, and he will flee from you. 8 Draw nigh to God, and he will draw nigh to you. Cleanse your hands, ye sinners; and purify your hearts, ye double minded

.
HEBREWS 4:15-16
15 For we have not a high priest which cannot be touched with the feeling of our infirmities; but was in all points tempted like as we are, yet without sin.
16 Let us therefore come boldly unto the throne of grace, that we may obtain mercy, and find grace to help in time of need

.
We spoke about the apostasy a little bit ago – forsaking the Word of God's Truth in favor of false teachings – spiritual leaven.
I find it fascinating what the LORD told the church of Laodicea:
REVELATION 3:14-16
14 And unto the angel of the church of the Laodiceans write; These things saith the Amen, the faithful and true witness, the beginning of the creation of God;
15 I know thy works, that thou art neither cold nor hot: I would thou wert cold or hot. 16 So then because thou art lukewarm, and neither cold nor hot, I will spew thee out of my mouth

.
What is the spiritual temperature of the church of Laodicea? Not hot, not cold, but lukewarm.
The thing about yeast is, if you want to make it inactive, you get it cold. You could reactivate the yeast by then warming it up – the cold doesn't kill the yeast, it just renders it inactive.
If you raise the temperature up however, make it hot – you will then kill the yeast. It can't survive in hot temperatures. It also cannot survive when there is a high concentration of salt present.
The temperature at which yeast will flourish is lukewarm!
THAT is why the LORD found the state of Laodicea so disgusting that He wanted to puke – not being cold toward the LORD, or zealously hot for the LORD. But being lukewarm; the perfect spiritual condition that invites false doctrine, deception and pride! That church was deceived because they felt that they were blessed and in need of nothing, when God knew that they were spiritually poverty stricken – blind, naked, barren . . .
The way to kill spiritual leaven – be it false doctrine, or pride is by being white-hot in love with Jesus! A passion for the LORD, and obedience to Him, will keep us pure of pride and false and deceptive teachings. Like Israel, we need to examine our hearts and see where there may be any pride, or false beliefs and teachings – both are to be looked for in the light of God's Word, and swept out of our hearts, and our lives.
PSALM 129:23-24
23 Search me, O God, and know my heart: try me, and know my thoughts:
24 And see if there be any wicked way in me, and lead me in the way everlasting

.
The LORD issued warning against 'spiritual leaven' in the Gospels: false prophets (false doctrine) and pride – iniquity, rebellion:
MATTHEW 24:11-13
11 And many false prophets shall rise, and shall deceive many. 12 And because iniquity shall abound, the love of many shall grow cold. 13 But he that shall endure unto the end, the same shall be saved

.
Many will be deceived because they have no love for the LORD and His Word, and so they will accept the leaven of false teaching. It says that their love will grow cold – those words "grow cold" refer to cooling off by evaporation.
It's how our bodies cool off. Water in our bodies rise to the surface of our skin when we get overheated, and when the sweat evaporates, it takes some of that heat with it. Evaporative coolers, what we call swamp coolers work in the same way – the cool water on the pads evaporates as the fan blows on them, and produces cool air.
God's Word is represented by water (

EPH 5:26

).
What Jesus said in the verses just quoted in MATTHEW is that because iniquity will abound – that word iniquity means "lawlessness" (it can also mean rebellion, opposition) – it's an attitude that does not tolerate truth – because they will reject the Word of God in their rebellion, the love for the LORD will grow cold.
In the same manner, the apostle Paul admonished young pastor Timothy the following:
2 TIMOTHY 4:2-4
2 Preach the word; be instant in season, out of season; reprove, rebuke, exhort with all long suffering and doctrine. 3 For the time will come when they will not endure

[will not tolerate]

sound doctrine

[truth];

but after their own lusts shall they heap to themselves teachers, having itching ears; 4 And they shall turn away their ears from the truth, and shall be turned unto fables

.
I said earlier that yeast grows best in dark places. What does the LORD say to the church in:
MATTHEW 5:14
Ye are the light of the world

. . . And we are the light only because it's the LORD's Light that is in us (

JOHN 8:12

)!
I also said that salt kills off yeast. And what else does the LORD say about the church?
MATTHEW 5:13
Ye are the salt of the earth

:
Once yeast invades the intestinal tract and candida sets in, as I said, it is very difficult to get rid of it.
Even more so with sin, pride and false doctrine. Better to avoid "an overgrowth" of these spiritual forms of leaven altogether, rather than struggle in trying to be rid of them, once they find a place in our hearts.
Why does Satan want to infest the church with tares (

MATT 13:24-30

)? With the fowls of the air (which are symbols of demons who infest the kingdom of heaven (

MATT 13:31-32

). And with leaven (

MATT 13:33

)?
To interfere with the life of the believer? To sabotage their spiritual life? Yes, but also much more than that – to set up his end goal, which is to fill this world with such pride that they believe that they are gods, with such sin, that their hearts will become permanently hardened against God, and with such false doctrine that they will gladly form a one world religion which will willingly bow the knee in worship of the anti-Christ and Satan himself!
How To Get Rid of Spiritual Leaven:
1) To rid ourselves of pride – read, study, love and follow the Word of God! The Word admonishes us to humble ourselves before the LORD. Stay close to the cross, know what it cost to redeem an evil hearted sinner like you, and remain humble!
2) To cleanse ourselves of sin – read, study, love and follow the Word of God! The Word directs us to the cross where Christ's blood was shed for the remission of our sins, as well as seeking the power of the Spirit to sanctify us! Confess sins and repent of them!
And . . .
3) To protect ourselves from false doctrine – read, study, love and follow the Word of God! The Word of God is Truth, the only

antidote for apostasy

. We must remain watchful and oppose all false doctrine wherever it may be found!
The world is en-route to global deception and overflowing already with false doctrine (especially of demons

,

sin and ungodly pride - all the ingredients necessary for the anti-Christ to lead this world into perdition, destruction and hell.
Let us be intent on getting rid of spiritual leaven from our hearts and lives.
For more on this see the following: