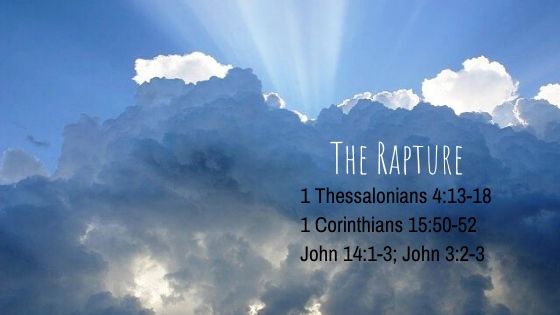 by James Fire 
Here is the third segment of this article, and other parts will be coming soon!
DIVISIVE DEBATES DISALLOWED!

Please understand, that it's not my intention to stir up strife or debate on this hotly debated issue, but to provide a perspective I share enthusiastically with others, and maintain that this indeed is The Blessed Hope of our Salvation (

TITUS 2:13

)!
Below is another link to YouTube that manifests the very heart of this hope: to be delivered from this world of sin, from our very bodies that are wracked with the sin-nature, and delivered INTO the everlasting arms of our precious LORD and SAVIOR, JESUS CHRIST, the MESSIAH of ISRAEL!

There Will Be A Day For The Rapture

(the song is sung by Jeremy Camp; I can't ever watch this feed w/o tearing up, longing for my Lord's Return!)As stated previously, there are some I've spoken with that believe that the church WON'T be raptured out of this world UNTIL the temple is rebuilt, and that we may in fact witness the rise of the Beast, and as a proof text, they use

MATT 24

, and I would like to address this, and many other issues, in this third installment of "RAPTURE: The WHO and WHEN Of It All"
Read more!