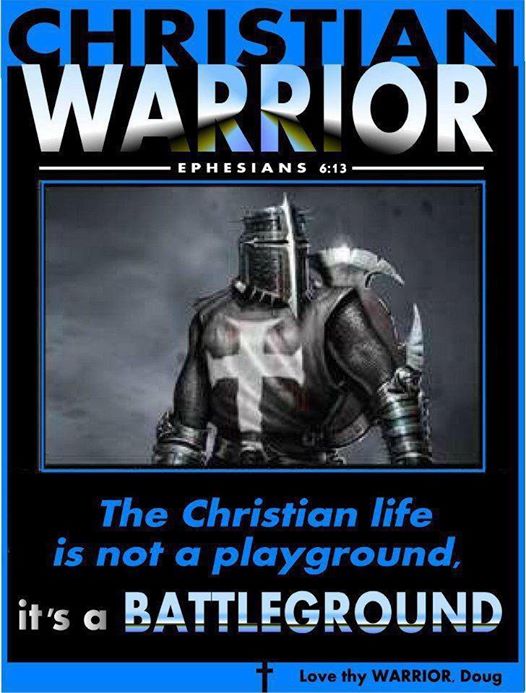 The following article was written by Greg Reid, of Youthfire! ministries and appears here by permission, unedited and unabridged from its original published date of
February 13, 2014
.
1. JESUS IS NOT "PART" OF MY LIFE!
Jesus IS my life. I will not give Him 10% of my money, time or obedience. By His grace, I will lay my life down at His feet and give Him 100%. I am not my own.
2. I WILL WATCH MY WORDS.
Proverbs says that life and death is in the power of the tongue. More people have been destroyed by
lying, criticism, judgmentalism and gossip than by any war. Before I speak, I will weigh my words, and the consequences. I will pray, "Set a watch at my lips, O Lord."
3. I WILL VALUE SILENCE.
The more a person talks, the more it shows how empty their heart is and how shallow their relationship with God. I learn far more from listening than from talking. I will listen to others – there are far too few listeners. And with my Father, I will listen as much as I pray. He wants to talk. I cannot expect guidance or comfort, challenge or growth if I simply hand God my wish list and walk away. The world is too full of noise. I will remember that when God spoke to Elijah, first there was a whirlwind, then a fire, then an earthquake, but "The Lord was not in them." Then came a still, small voice. I cannot be greatly used unless I take time to listen.
4. I WILL VALUE ALONENESS.
This is the loneliest generation in history. We are so afraid of being alone that we will take any friendship, date any person and go any place just to make sure we aren't alone. But I accept that loneliness is a gift. It is God on the telephone. Even if I have friends, even if I marry, there is still a God-shaped loneliness which will never be completely filled until I am with Him, but which drives me to His heart while I am in exile here. I will set apart time without TV, without radio or music,
without people and without hurrying, to just be with Him, worshiping Him and loving Him. A great
leader once said he would not see the face of man in the morning until he saw the face of God. By God's grace, this will be my goal as well.
5. ALL THAT MATTERS IS THAT WHICH IS ETERNAL.
I will set my affections on things above (the things Jesus cares about - not success, money, power, etc.) I am determined not to be counted among those who have just enough of the world to be miserable with Jesus, and just enough of Jesus to be miserable with the world. I will count myself as a pilgrim and a stranger in this world and strip myself of every worldly entanglement I can, so I can please Him who has called me to be a soldier.
I will not sacrifice eternal reward on the altar of temporary pleasure. Knowing that the great tragedy of judgment day will be what I could have been if I had let Jesus really run my life, I will keep a daily awareness that only those things I do for Jesus will never be forgotten. Because I am away from my real Home, wherever I find a true believer and share in the fellowship of God's love, they will be my home.
6. I WILL LET LIFE BREAK ME, NOT HARDEN ME.
Jesus said the rain falls on the just and the unjust. I expect hard times, and I am determined to let no circumstance make me bitter, or hardened to God, or unwilling to love. In any trial, I will ask Jesus to let it make me into a broken servant. Only when I am broken, am I strong.
7. I WILL HAVE AN HONEST RELATIONSHIP WITH GOD.
Jesus said I must worship God in spirit AND in truth. I will hold nothing back from God. I will yell, scream, cry, laugh, tell the ugliest sin and the deepest hurt to God without reservation or fear, knowing He already knows what is in my heart. I will eliminate all "thees and thous" and formal nonsense from my prayers and simply talk to my Father as I would to my friend. He is not frightened or offended by my anger or my honesty, nor ashamed of my tears and my wounds. I will hide NOTHING from Him, and even when I have sinned, I will take it to Him right now.
8. I WILL ASK TO SEE AS JESUS SEES, AND HEAR AS HE HEARS.
Knowing that "man sees the outward appearance but God sees the heart", this will be my goal as well. I will judge no one by their dress, words or actions, but will ask Jesus to show me their heart. A prophet is one who "sees with seeing." God, help me to see as You do, hear as You do, and feel as You do, as well as think as You do.
9. I WILL NEVER DENY IN DARKNESS WHAT I KNOW TO BE TRUE IN THE LIGHT.
The truth of God's love, Jesus' power and my purpose are easy to stand for when things go well. By
God's grace, I will never deny these truths no matter how much my personal fires and trials may seem to say God does not love me, that Jesus cannot help me or that I have no purpose. "Let God be true and every man be a liar". Though my faith in these truths be tested, I will spit in the devil's face and tell him, "Though He slay me, I will still serve Him."
10. I WILL NEVER ASK WHY – I WILL ONLY ASK WHAT FOR.
I am not exempt from suffering or problems. Therefore, when they come, I will not ask God, "Why me?", but ask Him what the trial is meant to produce in me. "Why?" is a pointless question. But "What for?" allows the Holy Spirit to use the circumstance for my growth and guidance.
11. I WILL ACCEPT

ROMANS 8:28

AND NOT CURSE MY PAST.
If I really believe that "God is at work in all things to produce good", then I accept that there are no exceptions. Therefore my past, no matter how painful, ugly or sinful, can be transformed into a tool of compassion and forgiveness that the Father can use to touch hurting people
12. IN THE HEALING OF MY WOUNDS, I WILL NEVER GIVE UP.
I accept that hurts that took years to form may not change overnight. There will be spiritual surgeries
and times of tears. I will not settle for a halfway deliverance, but seek God's face until my emotions are fully healed and in God's hands. A former prisoner of war once asked how he endured all the
years of imprisonment and still had hope. He replied, "I never decorated my cell." I will not become comfortable with my wounds or the sympathy my flesh seeks from them, and I will not decorate my personal cell of pain, I will be free.
13. I WILL PLACE OBEDIENCE ABOVE ALL HUMAN OPINIONS AND EXPECTATIONS.
Although I will listen to all criticism, receive and weigh all counsel, I will not allow anyone's opinion to deflect me from following Jesus and His will for me. I will always play for the Coach and never for the crowds. Knowing that popularity is not approval from God, I will not allow man's praise to feed my ego nor his blame to defeat my spirit. Only Jesus' opinion counts.
14. I WOULD RATHER MY NAME BE KNOWN IN THE CORRIDORS OF HELL – AND FEARED -THAN BE THE MOST POPULAR, LOVED PERSON ON EARTH.
Knowing that God's Kingdom and message is advanced more by prayer and obedience than by personality and persuasion, I am committed to making sure demons know I mean business, not to impressing the crowds.
15, I CHOOSE TO BE ALONE RATHER THAN PARTICIPATE IN CHEAP, SHALLOW, EMPTY, FLESH-BASED SOCIAL FELLOWSHIP MANY CALL "FELLOWSHIP".
Paul said, "From now on we know no one after the flesh, but after the Spirit." I will not waste my time socializing but find and addict myself to Christians whose life is lived in the love of Jesus and His calling.
16. I WILL SEEK TO BE VULNERABLE AND TRANSPARENT COST WHAT IT MAY.
If Jesus lives in me, then I do not want people to have to sort through the trash in my heart to see Him. I will seek to be cleansed from all secret sins, so that I am like a clear window through which my Savior can be seen. I will not be afraid to share my heart, my healing or my struggles, if that will
gain the trust of the wounded, so that I can take their hand and place it in the Father's healing hand.
17. D.L. MOODY SAID, "THE WORLD HAS YET TO SEE WHAT GOD CAN DO IN AND THROUGH THE PERSON THAT IS COMPLETELY AND TOTALLY CONSECRATED TO HIM; AND BY GOD'S GRACE, I WILL BE THAT MAN."
By God's grace, I too will be that man. I want no other thing than for God to use my life as completely and thoroughly as He can, and whatever price I must pay to be that pure vessel, I will pay it and not shrink back.
18. I WILL BE A "SAFE PLACE" FOR HURTING PEOPLE.
The world is full of betrayal of trust and of innocence destroyed. I realize, in the words of Floyd McClung, that people don't care how much I know until they know how much I care. Therefore, I will seek to be a trustworthy friend and a person who will not condemn or turn back from anyone's sins or problems, but rather give them a place where they can know the completeness of God's acceptance and love.
19. I WILL VALUE THE ONE OVER THE MANY.
Knowing that Jesus left the 99 to seek the one, knowing that Jesus always took time for the one person who needed Him, I will not prefer crowds to the one life Jesus may give me to love and disciple.
20. I WILL NOT KEEP MY DISTANCE FROM PEOPLE WHO ARE HURTING.
I will be willing to get my hands dirty and get into the blood and guts of their lives to bring them to
Jesus' arms, I will not be afraid to cry, for tears are precious to God, and only an insecure and proud
man cannot and will not cry. Paul commanded that we weep with those that weep, and I will ask God to break my heart until my tears become powerful intercession on behalf of the hurting soul. Knowing that only a man afraid of himself will not show gentleness, I seek to know God so deeply that I can say, like David, "Your gentleness has made me great." Knowing that God longs to bring people to him "with cords of human love" (Hosea) I ask God to let me be the cords through which His love is shown,
21. I WILL PASS ON THESE TRUTHS.
Jesus said to make disciples – followers of Him. Knowing that Jesus has given me, through spiritual parents, a great legacy, I will seek to instill that legacy into all those He gives me to raise up. Then, I will teach them how to pass it on to those they are called to. I will never forget that God's Kingdom is a family and only grows as I am willing to lay down my life to raise those He has given me to love for His sake.
22. THE GREATEST THING IS LOVE.
Knowing that

1 CORINTHIANS 13

is true, I will ask God that love be the starting and ending of all I do, and everything in between. God is love; may my life be a vessel of that Love until He takes me Home.
For vital information on the warrior's spiritual warfare, check out Greg Reid's latest book:
WAR of the AGES - A Complete Scriptural Guide to Confronting and Defeating Satan's Kingdom.
The TRUTH Under FIRE is undergoing a careful examination of this book and will shortly begin publishing a series of chapter reports, and end the series with a written interview with Greg! Stay tuned!
Watch this two minute video that introduces the theme of this timely and needful book:
For another article, similar in tone, check out SHOW ME, by TTUF writer, James Fire.
May the LORD truly bless and prepare us for the arriving battles that we may win through the Risen Savior, Jesus Christ!